Latest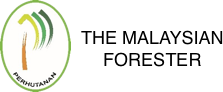 Latest Issue
Archive
Volume 76, No. 1 (2013)
CONSUMERS' WILLINGNESS TO PAY FOR ENVIRONMENTALLY CERTIFIED TIMBER PRODUCTS: A COMPARISON BETWEEN 2003 AND 2012
Shukri, M., Sam Shor, N. Y., Rahim, A. and Masfitriniza, M.S.
Full Text PDF
SENSATION SEEKING PERSONALITY TRAIT OF MOUNTAIN CLIMBERS IN MALAYSIA
EVALUATION OF MICROCLIMATE AND SOIL CHARACTERISTCS OF NATURAL HABITATS OF LABISIA PUMILA BENTH. IN PENINSULAR MALAYSIA
FarahFfazwa, M.A., Syafiqah Nabilah, S.B., Mohd Zaki, A. and Norhayati, S.
Full Text PDF
FLORISTIC COMPOSITION, STAND STRUCTURE, ABOVE GROUND BIOMASS AND CONSERVATION VALUE OF A COASTAL LOWLAND FOREST AT BUKIT BAUK URBAN FOREST, DUNGUN, TERENGGANU, MALAYSIA
Wan Norilani, W. I., Wan Juliana, W. A. and Latiff, A.
Full Text PDF
RURAL RESOURCES AS TOURISM CAPITAL: THE CASE OF SETIU WETLANDS, TERENGGANU, MALAYSIA
Siow May Ling, Sridar Ramachandran, Ahmad Shuib, Madhavan Nair, Syamsul Herman Mohammad Afandi and Sudesh Prabhakaran
Full Text PDF
CONSUMERS KNOWLEDGE AND PREFERENCES FOR WOOD-BASED MATERIALS USED IN HOUSEHOLD FURNITURE MANUFACTURE
PSYCHOGRAPHICS SEGMENTATION IN MULU NATIONAL PARK
EXPLORING RURAL SECONDARY SCHOOL STUDENTS' ATTITUDE TOWARD THE MALAYAN TAPIR THROUGH SALIENT BELIEFS
Lim, E.A.L., Manohar, M., Yvonne Ang Su Ming, Jane Abi, Azlizam Aziz and Zakaria, M.
Full Text PDF
A NEW MADHUCA SPECIES (SAPOTACEAE) FROM PENINSULAR MALAYSIA
ATTRIBUTES MOTIVATING PARTICIPATION IN EXTREME RECREATION AT PUTRAJAYA CHALLENGE PARK, MALAYSIA
Nur Syuhada, C. I., Syamsul Herman, M. A. and Zaiton, S.
Full Text PDF